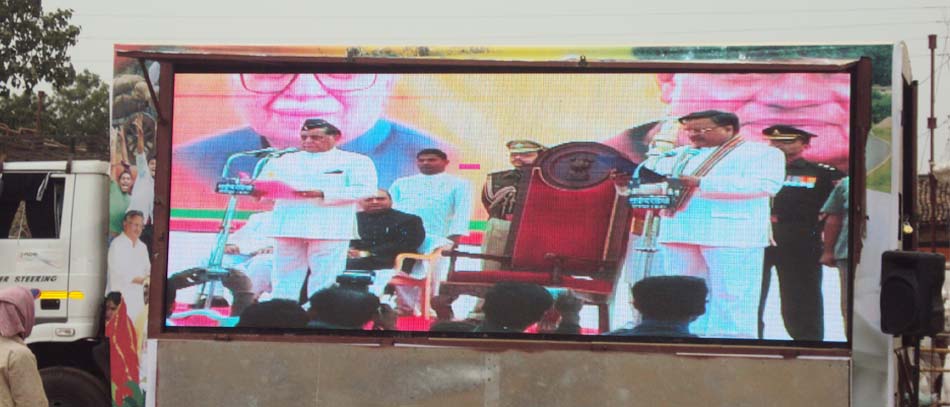 Truck Mounted LED Screens on Rent India
Our cutting-edge technology features truck-mounted LED screens that are perfect for any event. These screens can be swiftly set up in just 60 minutes, making them an excellent choice for outdoor events that demand high-quality displays with minimal setup time.
The Illuminator™ LED Screen package includes a fully equipped on-board control room with switching capabilities, supporting a wide range of video playback formats. It also offers additional features such as multi-camera packages, real-time data and scoring feeds, and in-house graphics production.
Our LED screens excel in delivering superior image quality, boasting exceptional brightness levels, rich color depth, and uniform pixel distribution. For added versatility, these screens can be detached from their trailers and suspended in your venue or affixed to our snow barge for winter events.
Impact maintains multiple locations with a strategic inventory of truck-mounted LED screens throughout North America, ensuring cost-effective transportation. We also offer truck-mounted LED screen rentals in India. Our stringent quality control procedures guarantee that all equipment arrives at your event fully prepared to make a "Maximum Impact."