A-DIGITAL SCREEN INDIA PVT. LTD. is one of the leading and pioneering company involved in the Design, Development & Management of LED Digital Solution for the Sports, Entertainment & Media. So if you are looking to cover a festival, film launch,music concert,road shows, religious function, reality shows ,political rally, Award show, Marriages party corporate events.
We at A digitalscreenindia supplier of a Digital screen services.Adigital Screen providing Led Screen Rental Lucknow, Big Led Screen,Outdoor Led Display,Indoor Led Display, LED Display Screen Rent in Lucknow, big led screen manufacturer, sound system hire india, led display india on rent Lucknow, led screen rental Lucknow, digital signage hire LUcknow, we are here to help in establishing you in the field of World Wide Adigital Screen Services in Lucknow.
Our Rental Services:
LED Screen Indoor & Out Door
Graphics Watchout
Mapping
Mic & Mixer.
Video Shooting
Editing Setup (FCP)
Live & Mutli Camera Setups
Digital Photography
Audio-Visual Equipment
Production:
Advertisements & Films
TV Serials
Documentaries
Services:
Event Management
Show Direction
DOP
Camereman
About a Lucknow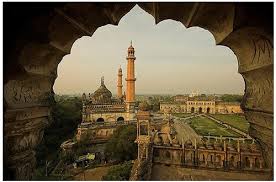 Lucknow is the capital city of Uttar Pradesh in India. Lucknow is the administrative headquarters of Lucknow District and Lucknow Division.Located in what was historically known as the Awadh region, Lucknow has always been a multicultural city. Courtly manners, beautiful gardens, poetry, music, and fine cuisine patronized by the Persian-loving Shia Nawabs of the city are well known amongst Indians and students of South Asian culture and history. Lucknow is popularly known as The City of Nawabs. It is also known as the Golden City of the East, Shiraz-i-Hind and The Constantinople of India.
DETAILS:
Coordinates: 26.85″N 80.95″E
Country: India
State: Uttar Pradesh
District(s): Lucknow
Official languages: Hindi, Urdu
Population• Density: 2,750,447 (2009)• 1,456 /km2 (3,771 /sq mi)
Metro: 2,342,116
Urban: 63.62
Time zone: IST (UTC+5:30)
Area• Elevation: >2,528 km2 (976 sq mi)• 128m (420 ft)