Managing Director:
Mr.Nirdesh Tyagi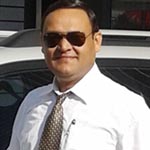 He is founder of the company he is the backbone of A-DIGITAL SCREEN INDIA PVT. LTD.Mr.Nirdesh Tyagi completed his post graduation (M.com.) then he completed Degree of IIT in computers.We are in Event Services & Event Management industry from last 15 year. He believe in hard work and with our good technical & management team he try to implement the idea of our client in practical.He is one of he Founder-Directors of A Digital Screen India Pvt. Ltd.The overarching belt of management and the overseeing of key accounts are his main domain of responsibility. His passion for technology also enables him to play a key role in production and technical know-how from taking events on paper to events in action.Led Display on sale India.
Director:
Mrs.Sangeeta Tyagi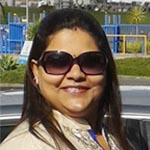 She is the Director of A Digital Screen India Pvt Ltd.She completed her post graduation M.A. in English.Her passion for technology also enables her to play a key role in the company.She is hard working goal achiever and dedicated to her work. As the Directors of the company, she aspires to set new benchmarks and achieve unprecedented heights in the event management industry both locally and in the international arena.
HR Team:
Our HR Team Reponsibility:
Collaborate, develop and disseminate the company's corporate vision
Developing sources of qualified, motivated people as a foundation for business growth.
Selling the company to potential candidates and interested parties, either in person or on traditional and social media online platforms.
Supporting a corporate culture which focuses on ingenuity and resourcefulness; avoiding dependence on unnecessary metrics.
Recognizing and incorporating both HR and business trends that further the company mission.
Encouraging all employees, including leadership and senior management, to be honest in all company dealings.
Developing a balanced HR system to meet regulatory compliance requirements, but not so much to overburden or keep employees
back.
Building a culture of collaboration that works on every level, and with every company program.
Daily interaction with team members; asking for feedback on career, business and life activities — more than simple annual
performance reviews and periodic surveys.
Project Manager:
Project Manager is assigned to you, who assists you in getting the best possible deal at most reasonable rates. This helps you, as the Project Manager becomes a Single Pointing Contact for all your queries. He co-ordinates every small detail till the project is completed.
After understanding your needs. the Project Manager will send you either a Draft Proposal or an Immediate Quote depending upon your magnitude or requirements. You can then feel free to make changes according to your needs 0r budgetary constraints. After these changes are made he will then send you a Final/Formal Quote.
After all the necessary documentation and a formal contract, if required, the Project Manager will assign duties to the technicians and other staff.The Project Manage will be present through the event till the equipment is packed up and brought back.
Marketing Team:
The marketing team at A Digital Screen India Pvt Ltd combines a wealth of technology and marketing experience with a singular focus on connecting with customers and providing them value. Each officer is committed to ensuring that A Digital Screen India Pvt Ltd products and services lead the industry in usability, performance and stability, and that every aspect of A Digital Screen India Pvt Ltd' business is aligned with helping customers achieve marketing effectiveness that drives revenue and growth.
Accountant:
A competent professional accountant in business is an invaluable asset to the company. These individuals employ an inquiring mind to their work founded on the basis of their knowledge of the company's financials. Using their skills and intimate understanding of the company and the environment in which it operates, professional accountants in business ask challenging questions. Their training in accounting enables them to adopt a pragmatic and objective approach to solving issues. This is a valuable asset to management, particularly in small and medium enterprises where the professional accountants are often the only professionally qualified members of staff.